About us
The circular economy company: leader of a new vision
Circularity is an innovative and benefit company dedicated to the circular economy, based in Milan.
As 360° sustainability experts, we support companies in all stages of the journey towards integrating circularity into their business model. We are engineers, environmental scientists, chemists, CSR experts, project managers and above all we are passionate about the environment.
Mission
Our aim is to support a new type of business that combines economic profit with the protection of the environment and the society in which it operates. We pursue this through our expertise (consultancy, technology, training, regulations and information) in the world of circularity and sustainability, touching on all the areas necessary to tackle a complete path.
Circular resource management
Sustainability at the heart of the company
Environmentally friendly production processes
Promoting the UN SDGs
VALUES
We believe that businesses can be a driving force in the ecological transition and we promote a new type of business, faithful to the sustainable development goals promoted by the United Nations.
INNOVATION
We aim to create innovative tools that combine the circular economy and sustainability with digitization, creating a complete system that integrates all the players involved in the circular economy
ETHICS
We strongly believe in corporate sustainability and in business ethics capable of creating new economic opportunities for companies while respecting the environment
TRANSPARENCY
We promote the dissemination and concreteness of the data, focusing on communication strategies that defeat greenwashing and highlight realistic commitments towards the environment
TEAMWORK
We aim to create a network of professionals capable of involving companies operating in various sectors, spreading best practices and stimulating a comparison capable of generating a sustainable culture
OUR partnerS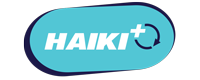 Want to join the Circularity team?
We are looking for people who are determined to face the challenge of the ecological transition and to do so with skill and empathy. We want our people to develop propulsive leadership to bring about fundamental change in the current system.
Fill in the form with a short presentation and we will contact you if you fit one of the vacancies.